Published on December 1, 2011 at 1:43 AM
By Cameron Chai
Researchers at the Nanyang Technological University (NTU) have discovered that nanoparticles of zinc oxide, a widely used chemical in consumer products, are capable of causing cancer.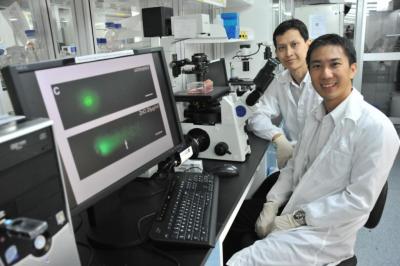 Zinc oxide nanoparticles are capable of entering human cells, causing damage to DNA of the cells, which in turn stimulates p53, a protein that prevents the multiplication of damaged cells and their conversion into cancerous cells. However, cells, which are short of p53 or cannot generate adequate amount of functional p53 are converted into cancerous cells when they were exposed to zinc oxide nanoparticles.
The study results emphasize that companies must reevaluate the toxic effects of zinc oxide nanoparticles utilized in consumer products and more research studies are required to investigate the concentration levels and application of nanoparticles in daily products. NTU's Assistant Professor, Ng Kee Woei, stated that the research team will extend its study to find the mechanism behind the DNA damage caused by the zinc oxide nanoparticles. The findings have also revealed that zinc oxide nanoparticles are capable of raising stress levels in cells, causing inflammation or even cell death, Ng said.
Besides investigating cellular mechanism, the team focused on studying the damage and physiological impacts that can be caused by zinc oxide nanoparticles, Ng added. NTU's Assistant Professor, Joachim Loo commented that nanotoxicology research will not only help understand the toxic effects of nanomaterials but also make them useful in biomedical applications.
The team is also investigating the possibilities of re-designing nanomaterials in order to reduce their toxic effects on human health, while retaining its valuable properties. The team is also willing to partner with the European Union to reveal the toxic effects of nanomaterials and design regulations to these materials prior to their commercialization.
Source: http://news.ntu.edu.sg